Walk of Fame Ceremony


Hollywood, CA - February 13, 2003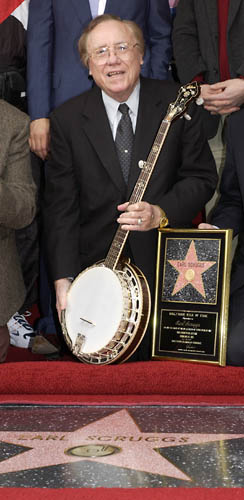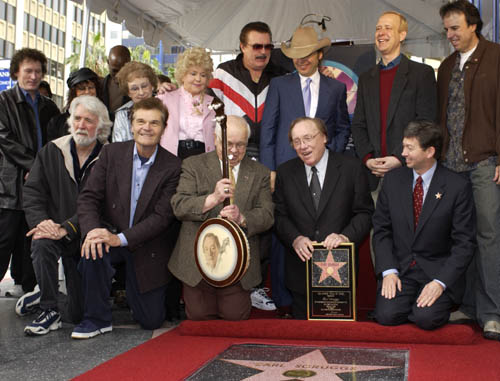 Banjo legend Earl Scruggs, center, is presented his Walk of Fame Star by Hollywood honorary mayor Johnny Grant, left. In the back from left are Randy Scruggs, Keb Mo, Louise Scruggs, Donna Douglas and Max Baer Jr. from the 'The Beverly Hillbillies,' Dwight Yoakam, Gibson Guitar Corp. chairman Henry Juszkiewicz, and Kevin Nealon. At lower right is Leron Gubler, president of the Hollywood Chamber of Commerce and lower left is John McKuen and Fred Willard.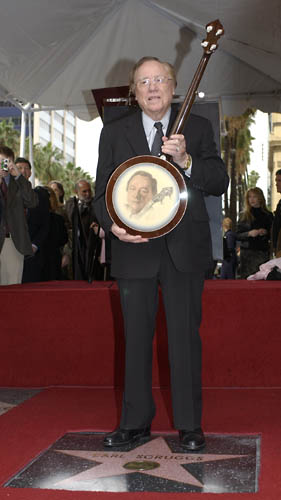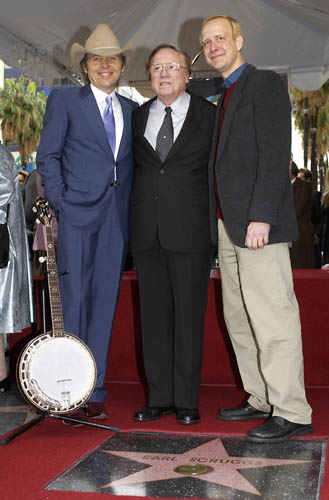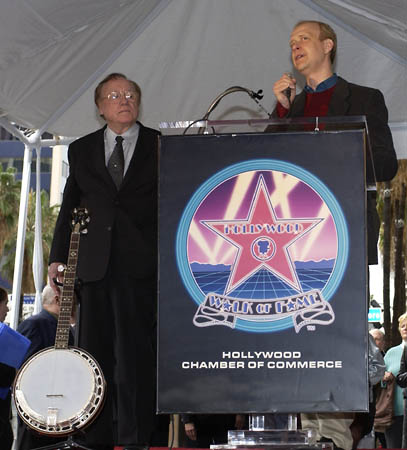 Gibson Guitar Corp. chairman Henry Juszkiewicz introduces Earl Scruggs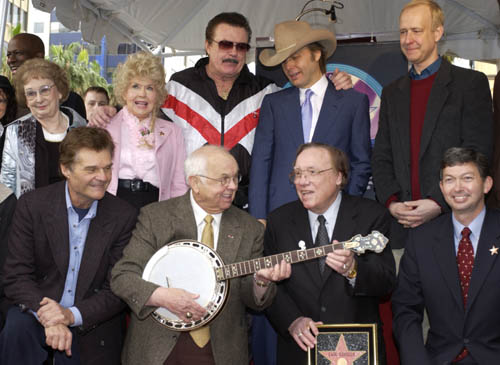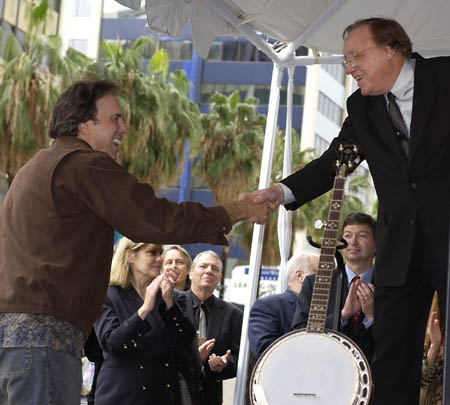 Earl with Kevin Nealon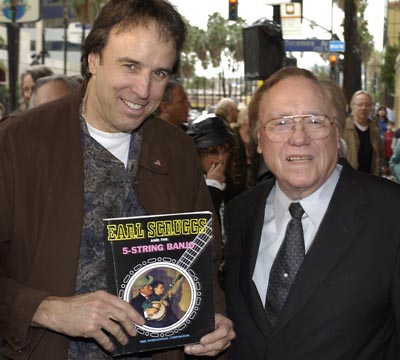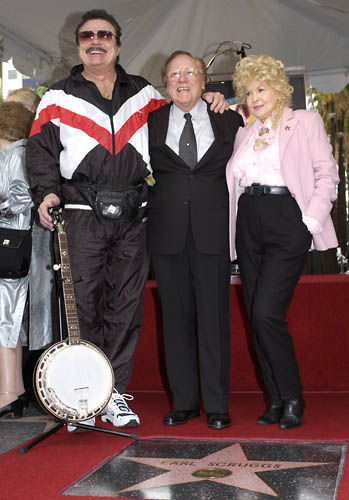 Earl with Jethro and Ellie Mae,
Max Baer Jr. and Donna Douglas from the 'The Beverly Hillbillies'