The Orville Gibson Awards


Hollywood, CA - February 26, 2002

Henry Juszkiewicz, CEO of Gibson Guitar Corp., presented Earl Scruggs with the Lifetime Achievement Award in a ceremony at the Knitting Factory in Hollywood, CA. Scotty Moore, the guitar player for Elvis Presley, was also presented with the same honor.

Read the full story on Gibson's web site here.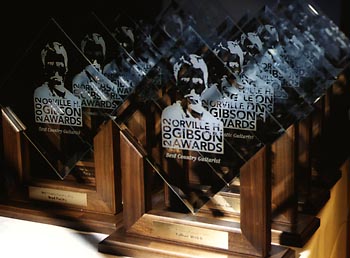 The Gibson Awards await the start of the ceremony.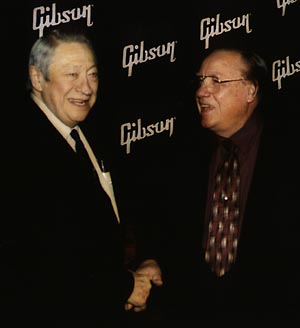 Scotty Moore and Earl Scruggs greet each other and pose for photographers.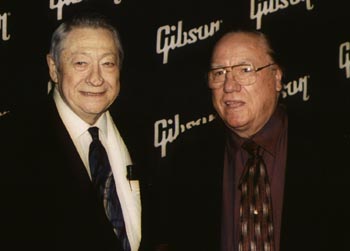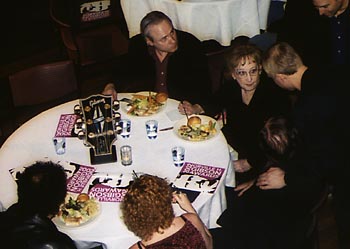 Henry Juszkiewicz greets Louise and Earl at the awards show luncheon.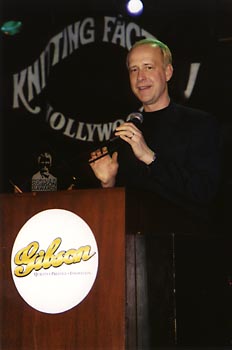 Henry introduces the two honored guests.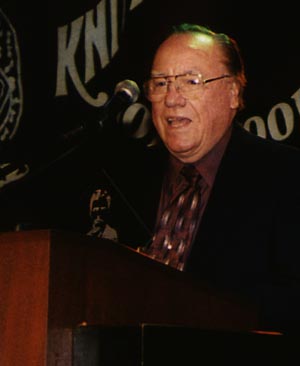 Earl gratefully accepts his Lifetime Achievement Award.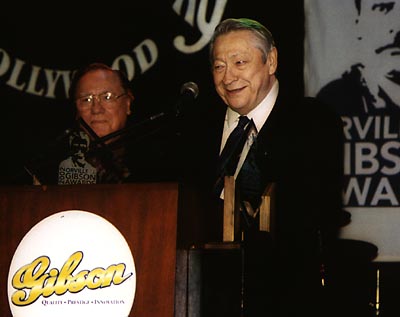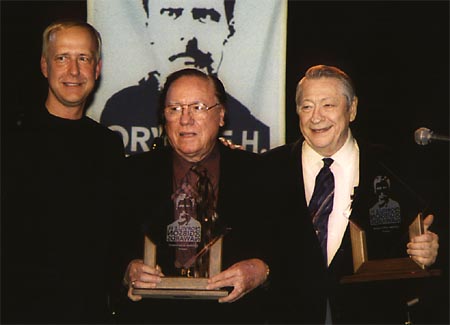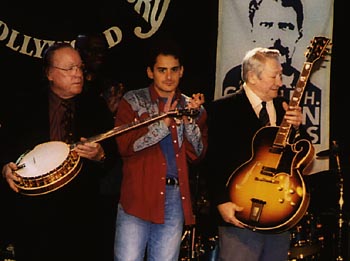 Henry presented special instruments to Earl and Scotty to commemorate the occasion.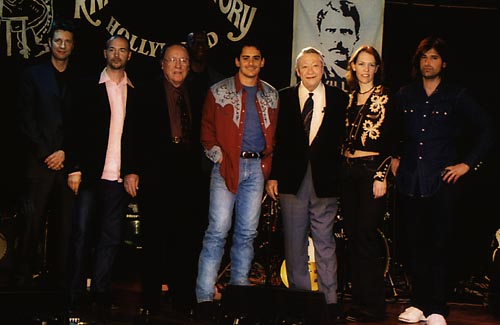 All of the Gibson Award winners: Acoustic Alchemy, Earl Scruggs, Brad Paisley,
Scotty Moore, Gillian Welch and Pete Yorn.