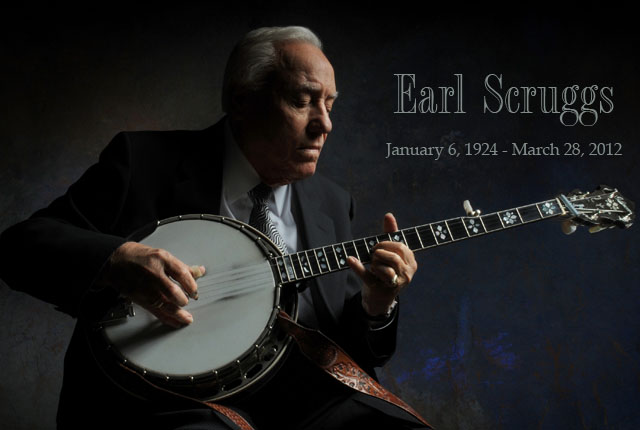 The Family of Earl Scruggs is deeply grateful for all the thoughts, prayers,
and expressions of sympathy that have come from all over the world.
Earl's Memorial Service was held at the Ryman Auditorium in Nashville, Tennessee.
WSM radio (clear channel 650) broadcast the Service, and you can listen to it by clicking here.
Read the Tennessean's retrospective story from Thursday March 29th here.
Peter Cooper's wonderful review of the Memorial Service and his Blog entry: Remembering Earl Scruggs.
View Sanford Myer's photo gallery from the service on Tennessean.com
Above photo courtesy of: www.nashvilleportraits.com
Enter EarlScruggs.com
2014